Sean Fatzinger of Enmarket Named to Board of Trustees for The Leukemia & Lymphoma Society Georgia Chapter
(Atlanta, GA, June 1, 2019) The Leukemia & Lymphoma Society (LLS) Georgia Chapter is pleased to announce the appointment of Sean Fatzinger of Enmarket, to its Board of Trustees. Fatzinger joins a group of 18 fellow Trustees to provide strategic guidance, financial oversight, and fundraising assistance for LLS.
Fatzinger is the Director of Foodservice Operations for Enmarket. He is a restaurant industry veteran with a background in Operations, Training, and Franchising working with some of the best-known name brands in the world. With a background in Industrial-Organizational Psychology, Fatzinger made a name for himself opening concepts in non-traditional and international locations. Currently, he is bringing cutting edge food and beverage technology and programs into the Convenience Store space while growing a franchise footprint into non-traditional locations.
Fatzinger is passionate about classic books, educating the future generations, and enjoying an outdoors/ fitness lifestyle- especially on a road cycle. His volunteer efforts have included involvement in local politics, international missions and raising money for organizations helping those who are often overlooked.
The Georgia Chapter of The Leukemia & Lymphoma Society, headquartered in Atlanta with satellite offices in Augusta and Savannah, helps those diagnosed with blood cancers with financial and emotional support. Through a variety of fundraising campaigns and directed gifts, the Georgia Chapter raised $11 million in fiscal year 2019 to help fund its mission.
About The Leukemia & Lymphoma Society 
The Leukemia & Lymphoma Society ® (LLS) is the world's largest voluntary health agency dedicated to blood cancer. The LLS mission: Cure leukemia, lymphoma, Hodgkin's disease and myeloma, and improve the quality of life of patients and their families. LLS funds lifesaving blood cancer research around the world and provides free information and support services.
The Georgia Chapter serves patients with a variety of programs including the Patti Robinson Kaufmann First Connection Program, the Georgia Blood Cancer Conference, and the LLS Co-Pay Assistance Program which provided over $2.1 million to patients statewide in fiscal year 2018. Currently, LLS is investing $1,334,000 in support of three local research projects at Emory University through multiyear grants. It is estimated that there will be approximately 4,810 new diagnoses for blood cancer in Georgia in 2019. Please visit www.lls.org/ga for more information.
About Enmarket
Enmarket, founded as Interstate Stations by Robert Demere in 1963, is part of Savannah-based Colonial Group, Inc. The retailer operates convenience stores in Georgia, South Carolina and North Carolina and was noted as the industry's "Biggest Mover" in store count ranking by Convenience Store News in 2018. The company is committed to giving back to the community through many charitable contributions and volunteer efforts, offering fresh food, healthy snacks, and competitively priced quality fuel as part of its mission to enrich life. Enmarket currently employs more than 1,200 people and operates 124 convenience stores and 14 quick-serve restaurants as the 54th largest convenience store operator in the country. www.enmarket.com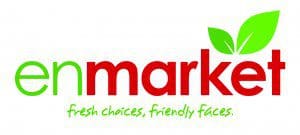 American Red Cross Youth Heroes Awards Breakfast
(SAVANNAH, GA) TheAmerican Red Cross of Southeast and Coastal Georgiawill host its fifth Youth Heroes Awards Breakfast at 8 a.m. on Friday, April 20, at the Coastal Georgia Center, 305 Fahm St. in downtown Savannah.
This fundraising event will recognize local students who are giving back to their communities by volunteering at school and for religious organizations, various non-profits, camps and more. It will also honor Cecilia Russo Turnerfor her volunteer work in the community, as well as her philanthropy and advocacy.
"We hold this fundraiser each year to recognize outstanding youth for their commitment to improving our communities through volunteer service and to help increase awareness of the difference a commitment to service and compassion makes in the lives of our neighbors in need," said Esther Sheppard, the agency's executive director. "We know their potential is boundless. Therefore, we also honor a community mentor of the year to inspire and encourage them in their work."
Turner, this year's community honoree, is CEO of Cecilia Russo Marketing. During her 23-year career, she has managed and participated in philanthropic activities that have raised millions of dollars for nonprofit charities and civic improvements in Savannah and the Lowcountry. Turner also was one of the creators of the Youth Heroes event.
"Five years ago, I could not have imagined this idea would take hold, take shape and grow to be embraced the way it has by both this organization and the community it serves," said Turner. "Professionally, my mentor is Cliff McCurry, who was, incidentally, the first recipient of this award. He and the other recipients have mentored untold numbers of young people, and each knows the power of hard work and rising above doubt, adversity and rejection."
In addition to McCurry, who is a managing trustee at the University of Georgia Foundation; previous honorees are Cathy Hill, who recently retired as a senior executive with Georgia Power; Celia Dunn, owner of Celia Dunn Sotheby's International Realty; and former Savannah Mayor Edna Jackson.
Students in the sixth through twelfth grades who will be recognized are enrolled public or private schools or are home-school students in the 2017-2018 school year. They each have at least 30 recorded and verified volunteer activities addressing community needs within southeast and coastal Georgia.
The public is invited to support the Youth Heroes Breakfast and contribute to the American Red Crossthrough tax-deductible gifts that range from purchasing individual tickets or corporate-level packages to making donations to recognize the honorees.
"Contributions make a big difference in the lives of our neighbors in need when disaster affects their lives," said Sheppard. "We hope that, like these volunteers, members of the community will answer the call to help by supporting this organization and this event."
For additional information, to buy individual tickets or to sponsor a table, email esther.sheppard@redcross.orgor call 912-651-5349.
ABOUT THE AMERICAN RED CROSS OF SOUTHEAST AND COASTAL GEORGIA
The American Red Cross of Southeast and Coastal Georgiawas established on St. Patrick's Day, March 17, 1917, and has served the community for more than one hundred years, now providing services in 17 southeast Georgia counties. Volunteers constitute 96 percent of the workforce, serving as members of the board, instructors teaching lifesaving skills, disaster action team members, office administrators and event organizers. For more information, visit www.redcross.org/southeastgeorgiaor call 912-651-5300or 800-733-6767.
ABOUT CECILIA RUSSO TURNER
Cecilia Russo, of Cecilia Russo Marketing, LLC,is a marketing professional with a proven record among Savannah's top-tier non-profit and for-profit organizations, businesses and corporations in the areas of fund development, marketing, public relations and event planning. As a native Savannahian, Cecilia's knowledge and experience give her unique insights into channeling the efforts of volunteers and constituents into effective, mission-driven public relations activities that translate into measurable results. She was voted one of Savannah's "40 Business Leaders Under 40" by the Savannah Business Report and Journal in 2005. For more information, visit online at https://ceciliarussomarketing.wordpress.com or call 912-665-0005.
MEDIA INQUIRIES
Cecilia Russo Turner
Cecilia Russo Marketing
912-665-0005
info@crussomarketing.com