Tagged:
healthcare lecture
Enmarket and Healthy Savannah Announce Speakers and Benefiting Nonprofits for 2018 Encourage Health Education Series
(SAVANNAH, GA) Enmarket and Healthy Savannah are pleased to announce the speakers for the 2018 Encourage Health Education Series, which will begin in April and end in October.
The series will feature four lunchtime presentations from respected experts who will share insights on nutrition and fitness plus general tips for healthy living.
Each presentation is free and open to the public.
During each presentation, a local nonprofit organization will be presented a $1,000 Encourage Health grant to support their programs promoting healthy living, active lifestyles or nutritional education. The selected benefiting nonprofit organizations include Loop it up Savannah, Flux Nourishment Community, Savannah Derby Devils, and Chatham County 4-H Club.
Speakers for the series and their dates, each of them on a Tuesday, include:
– April 17: Luke Curtsinger III MD on Blue Zone, Loop It Up Savannah
Dr. Luke Curtsinger is a highly experienced plastic surgeon and has performed well over 20,000 operations on both children and adults. Dr. Curtsinger is the current President-Elect of the Georgia Medical Society and practices out of Savannah Plastic Surgery.
Loop It Up Savannah is a community art non-profit which brings creative art workshops to over 5000 kids throughout Savannah each year. They serve a healthy snack and dinner to 30-40 children with their after school programs at the Yamacraw Community Center on Mondays, Wednesdays and Fridays.- June 26: Dr. Evelyn Higgins, DC on Prescription for Life 4 Pillars of Health, Flux Nourishment Community
Dr. Evelyn Higgins is an international expert on fitness, diet, health and wellness. Dr. Higgins trademark "4 Pillars of Health" looks at health as more than the absence of disease by investigating the physical, emotional, intellectual as well as spiritual elements of a person.
Flux Nourishment Community, aims to change the trajectory of health in communities by educating individuals on making nourishing lifestyle choices. Flux uses community based participatory research, work with community leaders in all populations; including indigent and minority populations, to bring the message of empowering health through nourishment, and providing services to those in need of nutrition education and wellness coaching.- August 28: Janet McCarthy on Fitness in the Work Place, Savannah Derby Devils
Janet McCarthy has a Bachelor of Science degree in communications with a health science focus from Georgia Southern University. Ms. McCarthy is certified by Interactive Fitness Trainers of America in personal training, aqua aerobics, and Spin.
Savannah Derby Devils are a women's flat-track roller derby league that organizes practices, fundraising events and training clinics to promote female athleticism and the growing sport of roller derby. Through a recreation league and annual boot camp, they encourage adults to exercise through skating. It is their mission to empower women of all shapes, sizes, and walks of life, in developing their full potential, whether they are a skating athlete, staff support, or event volunteer.- October 30: Marija Djekic-Ivankovic, PhD on Bone Health Safe Guards, Chatham County 4-H Club
Dr. Marija Djekic-Ivankovic is an academic with extensive background in pharmacology, biochemistry and nutrition, including over 10-years of experience in the design and execution of molecular, preclinical and clinical research studies.
Chatham County 4-H is all about exploring, discovering, encouraging and challenging. Georgia 4-H assists youth in acquiring knowledge, developing life skills, and forming attitudes that will enable them to become self-directing, productive and contributing members of society. 4-H'ers learn through hands on learning experiences focusing on agricultural and environmental issues thru awareness, leadership, communication skills, food, nutrition, health, energy, conservation, and citizenship.This marks the fifth year for the Enmarket Encourage Health Education Series conducted in partnership with Healthy Savannah, Sandfly Family Dental, Gulfstream Aerospace Corp., Clover Health, Hoist Water, Savannah Morning News and Savannah Magazine.
Each of the presentations in the 2018 Enmarket Encourage Health Education Series will take place from 11:30 a.m. to 1:00 p.m. at the Demere Center for the Living, located at 6000 Business Center Dr, Savannah, GA 31405.
To RSVP for the lectures, visit healthysavannah.org. Seating is limited to 90 people. For more information, visit www.enmarket.com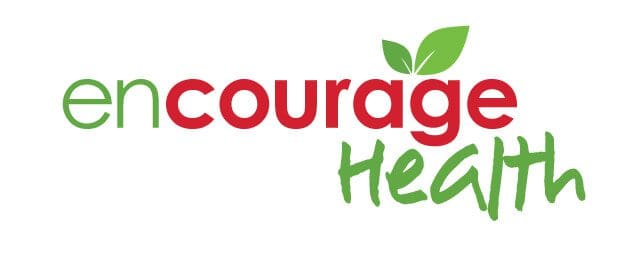 ABOUT ENMARKET 
Enmarket, founded as Interstate Stations by Robert Demere in 1963, is part of Savannah-based Colonial Group, Inc. The retailer operates convenience stores in Georgia, South Carolina and North Carolina. Previously known as Enmark, it launched a rebranding initiative in 2015 to better align with its commitment to fresh food and health. Enmarket completed the acquisition of 35 Clyde's Markets on December 1. The addition of the EZ-Shop stores will bring the company to a total of 122 operating stores, making Enmarket the 54th largest convenience store operator in the country. www.enmarket.com
MEDIA CONTACT 
Matt Clements
Director of Marketing
Enmarket
MClements@enmarkstations.com