(SAVANNAH, GA) COMMUNiTY HEADLiNES, April 2, 2018
Savannah's
COMMUNiTY HEADLiNES
The Local Newswire
---
---
LEADERSHIP PROGRAM CHANGING SOUTHEAST GA
(SAVANNAH, GA) Brynn Grant, Vice Chair of Leadership Southeast Georgia and COO of the Savannah Economic Development Authority and Cynthia Wright, Administrator of Leadership Southeast Georgia and Junior Partner at Carriage Trade Public Relations & Cecilia Russo Marketing were recently interviewed on WRUU Savannah Business Showcase. The interview focused on Leadership Southeast Georgia and how local leadership programs are changing the area for the better. To learn more,
---
TECHNOLOGY BRINGS JOBS TO SAVANNAH
---
MASERATI & ALFA ROMEO GRAND OPENING
(JASPER COUNTY, SC) Peacock Automotive cut the ribbon on the 18,000-square-foot Peacock Maserati & Alfa Romeo dealerships located at the Peacock Auto Mall. Area dignitaries were invited to join Peacock executives for the ribbon cutting and party to officially welcome the area's first and only signature brand Maserati luxurious car-buying experience to the Peacock Auto Mall, along with a new Alfa Romeo dealership. During the grand opening, guests were invited to bring donations for the Sandalwood Community Food Pantry, located on Hilton Head Island. For more information, visit 
http://www.peacockmaseratihiltonhead.com
 or 
http://www.peacockalfaromeohiltonhead.com
,or call 
843-208-1500
.
---
JUNKLUGGERS AID URBAN HOPE
(SAVANNAH, GA) Junkluggers of the Coastal Empire was able to fill a need of Urban Hope Savannah's after finishing a clean out project. Junkluggers donated multiple pieces of furniture to the organization which is opening a second location this summer. For more information about Junkluggers of the Coastal Empire, please visit  
https://www.junkluggers.com/georgia/coastal-empire 
---
VIEW MARCH'S 'OPEN FOR BUSINESS' 
(SAVANNAH, GA) Did you miss our March session of Open for Business? We discussed the positioning and educational value of LinkedIn Groups. Watch the full video here, and don't miss our next episode of Open for Business on 
Wednesday, April 25, at noon
:
---
ENMARKET DOUBLES STORE COUNT
(SAVANNAH, GA) Enmarket Stations Inc. is in the midst of a growth spurt. The convenience store chain will double its store count to 122 locations through the addition of 34 stores from Bamberg, S.C.-based Brabham Oil Co., in addition to 35 sites from Glennville, Ga.-based Clyde's Market. For more information, please visit  
https://csnews.com/rationale-behind-enmarkets-growth-spurt
---
LEADERSHIP SOUTHEAST GA SESSION THREE HELD IN CAMDEN CO.
(CAMDEN COUNTY) Leadership Southeast Georgia, a regional leadership development program, held its third of five sessions to focus on the impact of the region's military installations on economic development and how those military resources interconnect with the leadership program's topics. The session, held in Camden County, also addressed the region's disaster preparedness and resources in the wake of recent hurricanes. For more info visit: 
http://www.lsega.com/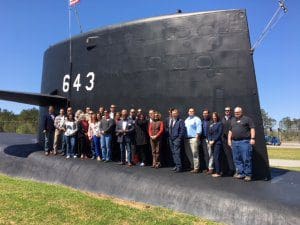 ---
DAWN'S DAUGHTER LEADERSHIP ACADEMY
(SAVANNAH, GA) All rising 10th or 11th grade girls in Chatham, Liberty, Bryan or Effingham Counties are invited to apply for the 2018-2019 Dawn's Daughter Leadership Academy. The sessions will be held 
June 11-15, 2018
.  Two additional sessions will be held during the 2018-2019 school year. Through interactive workshops & field trips, students will learn the skills you need to become successful in their personal & professional lives. Applications are in all school counselors' offices NOW.For more info., call 
912-721-7388
. 
http://dawnsdaughter.com/
---
HEALTH INSURANCE TO INCLUDE DENTAL
(SAVANNAH, GA) Did you know the No. 1 reason people don't visit a dentist in the U.S. is the financial burden? Individuals with dental insurance and those without avoid dental exams because of cost. This unfortunate truth has serious implications for the healthcare system and patients alike. Dr. Angela Canfield recently wrote an opinion article about health insurance and dental insurance. Read it here: 
https://carriagetradepr.com/why-dental-care-should-be-included-in-healthcare-plans-angela-canfield/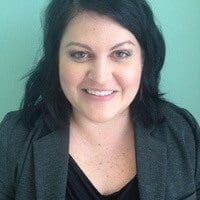 ---
BLUE ZONES: SECRETS OF THE WORLDS HEALTHIEST & HAPPIEST PEOPLE
(SAVANNAH, GA) Dr. Luke Curtsinger III will present a free lunchtime lecture on 
Tuesday, April 17
, during the first of four 2018 Encourage Health Education Series events in Savannah. Curtsinger will speak on The Blue Zone and how its nine life-guiding principles can promote longevity, well being and overall happiness. Blue Zones are rare longevity hotspots around the world where elderly people live with vim and vigor to record-setting ages. To RSVP for this or any of the upcoming lectures, visit 
www.healthysavannah.org
. Seating is limited to 90 people.
---
CECILIA RUSSO MARKETING'S 10TH ANNIVERSARY
(SAVANNAH, GA) Cecilia Russo Marketing is observing a decade of service in coastal Georgia and the South Carolina Lowcountry. Cecilia Russo Turner founded the firm in 2008 to help businesses and non-profit organizations increase their visibility locally, nationally and globally through reputation management strategies. For more information, visit 
https://www.ceciliarussomarketing.com/
---
PPO VOLUNTEER JOINS CSAH BOARD
(SAVANNAH, GA) Angela M. Grant has recently joined the Chatham Savannah Authority for the Homeless (CSAH) Board of Directors. The authority works to reduce and eliminate homelessness. Grant is a case management team leader for St. Joseph's/Candler Georgia Infirmary. She is also a part-time house parent for Park Place Outreach (PPO), which provides services to at-risk kids and teenagers and their families. For more information, please visit
---
SUSAN G. KOMEN RACE FOR THE CURE
(SAVANNAH, GA) Susan G. Komen Coastal Georgia is hosting Savannah Race for the Cure on 
Saturday, April 21
 at Ellis Square in beautiful downtown Savannah. To celebrate its 10th Race anniversary, the organization is encouraging supporters to fundraise or donate at least $100 to receive a commemorative pin. Their mission is to save lives by meeting the most critical needs in our communities and investing in breakthrough research to prevent and cure breast cancer. For more information, and to register, please visit 
www.komencoastalgeorgia.org
 or call 
912-232-2535
.
---
SAVANNAH JAYCEES ALUMNI OYSTER ROAST
(SAVANNAH, GA) The 2018 Savannah Jaycees membership would like to invite Alumni to the Savannah Jaycees Hut for an Oyster Roast on Thursday, April 5th, 2018 from 5:30pm-8:30pm.The Savannah Jaycees Hut is located at 101 Atlas Street Savannah GA, 31405. There will be no cost for Jaycee Alumni for this event. For more information, visit https://www.facebook.com/events/178246899465175/
---
BETHESDA ACADEMY RECEIVES NEW BLEACHERS
(SAVANNAH, GA) Students at Bethesda Academy are enjoying a brand new set of bleachers in the school's gym courtesy of Jimmy Hungerpiller's family and the Hunter Foundation who kindly made the donation to the young men of Bethesda. For more information about Bethesda Academy, please visit 
http://www.bethesdaacademy.org/
---
GET KIDS WALKING TO SCHOOL
---
RYALS OF SPEROS RECEIVES CERTIFICATION
(SAVANNAH, GA) Jason Ryals, chief technology officer of Speros, has completed a Microsoft training certification in Windows Server, providing him with the skills and knowledge to implement a core Windows Server infrastructure in a new or existing enterprise environment. The certification has also better equipped Ryals to oversee the daily efforts of the 10 engineers of Speros' IT team as he helps train, coach and mentor them. For more information visit 
www.speros.com
.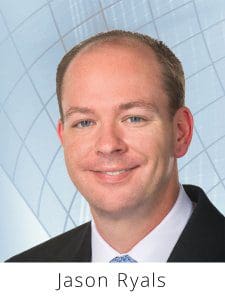 ---
(SAVANNAH, GA) The Lowcountry Down Syndrome Society (LDSS) is requesting nominations for its 9th Annual Night of Champions. The event seeks to recognize Savannah area employees who are differently-abled and excel in their workplace, with an additional acknowledgment of the employers who have given them the opportunity to work. The Night of Champions will be held at the Savannah International Trade Center on 
Thursday, May 10
. Employee nominations can be submitted online at 
https://nightofchampions.org/
 until 
Friday, April 13
.
---
YOUTH HERO AWARDS BREAKFAST
(SAVANNAH, GA) The American Red Cross of Southeast and Coastal Georgia will host its fifth Youth Heroes Awards Breakfast on 
Friday, April 20
, at the Coastal Georgia Center. This fundraising event will recognize local students for their volunteer service to the community and will honor Cecilia Russo Turner for her volunteer work, as well as her philanthropy and advocacy. For additional information, to buy individual tickets or to sponsor a table, email 
esther.sheppard@redcross.org
 or call 
912-651-5349
---
WINE, WOMEN & SHOES
(SAVANNAH, GA) The Ronald McDonald House Charities of the Coastal Empire announce plans for Wine, Women & Shoes on 
Thursday, May 3 from 5 – 7 p.m.
 at the Hyatt Regency, Downtown Savannah. The evening includes wine tasting, savory hors d'oeuvres, designer shopping, raffles, and more. Proceeds from the event support programs that directly enhance the health and well-being of children and families. General admission tickets are $75 and may be purchased at  
http://www.winewomenandshoes.com/event/savannah/ 
---
CAMP FOR GRIEVING CHILDREN
GIRL SCOUTS HIGH AWARDS CEREMONY
(GIRL SCOUTS OF HISTORIC GEORGIA) High Awards Ceremony will be held on 
May 6
, from 
3:00 pm to 5:00 pm.
 Please RSVP for either the 
Augusta
, 
Albany
, 
Macon
,  
Columbus
, 
Savannah
, or 
Athens
 location. There is limited space in some areas, so to avoid duplicate registrations, please confirm whether your troop leader has registered your girl before making your reservation.
---
BRIAN HUSSEY: SPEAKER FOR TEDxSAVANNAH 
(SAVANNAH, GA) Congratulations to Brian Hussey for being selected as one of the speakers for TEDxSavannah 2018.  The event will take place at the Savannah International Trade and Convention Center on 
May 11, 2018
 with tickets going on sale March 12. To see all of the speakers for this year's event, please visit 
http://www.tedxsavannah.com/event-speakers/
---
(SAVANNAH, GA) Coastal Pet Rescue introduces Mork, a male Cairn Terrier mix looking for his forever home. He is a very happy dog who enjoys playing with other dogs and loves belly rubs. To view Mork and other pets available for adoption, visit 
http://coastalpetrescue.org/adopt/view/2018-d-096-mork/