(SAVANNAH, GA) COMMUNiTY HEADLiNES, December 12, 2017
Savannah's
COMMUNiTY HEADLiNES
The Local Newswire
---
HOLIDAYS FOR THE HOMELESS
(
SAVANNAH
, GA) According to the Chatham 
Savannah
 Authority for the Homeless, around 4,500 people are homeless in our 
community
. Join volunteers on 
Saturday, 

December

 23
 on the Holidays for the Homeless: 
Savannah
 to hand out Christmas gifts to the homeless 
community
 in 
Savannah
. For more information, visit
---
CELEBRATION OF LOVE GALA FEBRUARY 8TH
(
SAVANNAH
, GA) The Park Place Outreach Youth Emergency Shelter will hold its 2018 Celebration of Love Gala to commemorate its 33rd anniversary on 
Friday, Feb. 8
, at the Landings Plantation Club on Skidaway Island. Park Place Outreach, at 
514 E. Henry St
., provides temporary shelter support for troubled children and teens in 
Savannah
 and the surrounding area. This annual gala is one of their biggest fundraisers throughout the year. For more information visit 
https://one.bidpal.net/celebrationoflove/welcome
.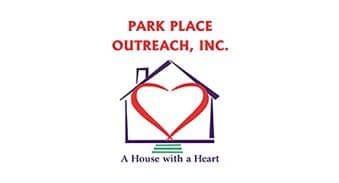 ---
INTERNET EQUALITY: NET NEUTRALITY 
(SPEROS) This 
December

 14
 could mark the end of the internet as we know it.
On that day, the Federal Communications Commission has scheduled a vote that may replace the current "net neutrality" system with a proposal called "Restoring Internet Freedom Order."
Don't let the name fool you. under the proposed change, internet service providers (ISPs) would control the flow. They might block websites, slow them down, give some sites an advantage over others, split the internet into "fast lanes" for companies that pay and "slow lanes" for the rest or force consumers to buy special "tiers" to access the sites and services they choose. Therefore, it is imperative for all who value the free flow of internet access to denounce the FCC's plan and voice support of net neutrality protections. For more information, visit 
https://carriagetradepr.com/internet-equality-dont-let-business-get-stuck-slow-lane-end-net-neutrality/
---
KIWANIS CLUB 20TH ANNUAL CHILI COOK-OFF
---
LOW COUNTRY DERMATOLOGY DRIVE FOR RONALD MCDONALD HOUSE
---
DO YOU HAVE THE RIGHT SKILLS TO MANAGE?
---
BUILDING LOCAL "BUZZ" FOR YOUR BUSINESS, JAN 30, 2018 CLASS
(
SAVANNAH
, GA)  Did you know that 74% of consumers cite "word-of-mouth" as a key influence in their decision making? However, most businesses leave so much good news on the table. Learn how to build a positive reputation simply by leveraging the great content that already exists in your business and in your marketing. 
Marjorie Young
 – a veteran public relations consultant – shares  five secrets for creating positive word-of-mouth for your business, so that you will thrive and grow
https://www.georgiasbdc.org/building-local-buzz-for-your-business-jan-30-2018-

savannah

/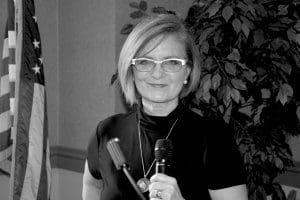 ---
ANCHOR FOR A DAY SUPPORTS CHARITY
(
SAVANNAH
, GA) In an effort to raise money and awareness for the Rape Crisis Center of the Coastal Empire, WSAV's Ben Senger and his fundraising partner, realtor Chelsea Phillips, are raffling off the chance to be a news anchor for the day. A show will be written and taped for one lucky winner. For every $15 donation, an individual may submit an entry to win this opportunity. For more information or to make a donation, visit 
https://www.rccsav.org/
---
ENMARKET BUYS CLYDE'S MARKETS
(
SAVANNAH
, GA) Enmarket is boosting its convenience store reach with a 35-store deal. 
Savannah
-based Enmark Stations, Inc. assumed operations of Glennville-based Clyde's Markets, located throughout southeast Georgia, on Dec. 1. For additional information, visit 
http://businessinsavannah.com/bis/2017-12-01/enmarket-acquires-clyde-s-markets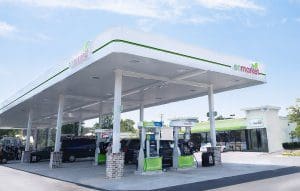 ---
VOTE FOR FAITH EQUESTRIAN 
(
SAVANNAH
, GA) Faith Equestrian Charity is in the running to receive a $1,500 donation from Landmark 24 Homes as one of the outstanding charities in the area. The equestrian non-profit group improves the lives of individuals with disabilities through the power of horses. Follow this link 
http://www.landmark24.com/seewhatsnew/passionforcharity/
 to vote once per day until 
December
 10. One 501c3 organization, from the five finalists, will receive the donation. For more information, visit 
https://faithetc.org
---
8 SECRETS TO GETTING ORGANIZED FOR THE HOLIDAYS
---
RED, WRITE AND THANK YOU CONTEST WINNER
(SAVANNAH, GA) Ki Ventura, a fourth grader from Waldo Pafford Elementary School has won a writing contest sponsored by Cinnamon Bear Stores for military children and their families to win a trip to New York City. A panel of judges consisting of the Cinnamon Bears leadership team, principal and vice principal at a local school and one respected English teacher selected Ki from among more than 50 entrants to win the two-day, one-night trip to New York City, $500 spending money and tickets to The Lion King musical. For more information, visit https://cinnamonbearstores.com
---
MOONLIGHT MINGLE RAISED OVER $3,000 
(SAVANNAH, GA) At the "Marsh Harbor High Tide Moonlight Mingle," the Alzheimer's Association, Georgia Chapter, raised $3,426. This event was held in honor of Carole Arpin. Festivities included an appearance by Tommy Arpin to honor his mother, Carole, who has been diagnosed with Alzheimer's. Arpin is a participant in the 2018 Dancing Stars of Coastal Georgia and offered a sneak peek of the dance he will perform at the annual Alzheimer's fundraiser in May. For more information, visit https://ceciliarussomarketing.wordpress.com/2017/11/30/moonlight-mingle-raised-over-3000-for-alzheimers-association/
---
SNOWBALL EXPRESS 
(
SAVANNAH
, GA) 
Savannah
/Hilton Head International Airport participated in the 12th annual Snowball Express by helping 1,600 children and spouses of fallen U.S. military members take an all-expense-paid journey to Dallas/Fort Worth,Texas. Snowball Express is a nonprofit organization with the goal of "Serving the Children of Our Fallen Military Heroes" by providing hope and new memories during the holiday season. Before departing from 
Savannah
, families participated in several activities with the USO and the Patriot Guard Riders, met Santa and Mrs. Claus and enjoyed entertainment provided by dancers from the Gretchen Greene School of Dance. Read more about this annual event at 
https://snowballexpress.org
(
SAVANNAH
, GA) From 
Friday, 

December

 1 to Thursday, 

December

 14
, six Sandfly businesses will hold a toy drive for the children of Urban Hope and families at the West Broad Street YMCA.  New toys for Urban Hope – free After School or Summer Camp programs for at-risk youth; Used toys for Kids Helping Kids Program of the West Broad Street YMCA. The Kids Helping Kids Program started in 1981. Traditionally operating through the 
Savannah
 Chatham County Public School System, the program collects used toys and then distributes these toys at no cost during the annual Miracle on May Street holiday toy giveaway.  For more information about these toys drives, contact Dr. Angela Canfield, Sandfly Family Dental, at 
912-826-4037
or visit 
https://carriagetradepr.com/canfield-announces-toy-drive-for-

savannah

-families/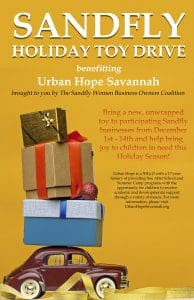 ---
ENR AWARD TO FELDER AND WEST
(SAVANNAH, GA) Engineering News-Record (ENR) has selected Felder & Associates, a Savannah architecture and design firm, and West Construction Co. to receive its Southeast Region Award of Merit for the Bouhan Falligant building at 1 West Park Ave. Felder served as the design firm for the structure that now anchors the south end of Savannah's Forsyth Park and is the new home for Savannah's oldest law firm. ENR recognized the $4.65 million project for being completed ahead of schedule in just nine months despite being impacted by Hurricane Matthew in 2016 during construction. For more information or to contact Felder & Associates, call 912-777-3979, or visit www.felderassociates.net
---
FOX & WEEKS PRESENTS $1000 GRANT TO MRCA
---
INCREASE YOUR MENTAL STRENGTH
---
DECEMBER SPECIALS AT LOWCOUNTRY DERM
(LOWCOUNTRY DERMATOLOGY) Have you been thinking about getting rid of your unwanted body hair? Low Country Dermatology is now offering 20% off of Laser Hair Removal Packages. Start now and get beach ready by the spring! Packages must be fully purchased before the end of 
December
. For more information, visit 
lcderm.com
---
NEW POOLER LOCATION FOR PLASTIC SURGEON DR. MOST 
(SAVANNAH, GA) Dr. Daniel Most, a Savannah-based plastic surgeon, cut the ribbon on the Most Plastic and Reconstructive Surgery office in Pooler. This Pooler location at 114 Canal St., Suite 102, in the Savannah Acupuncture and Wellness building, will allow Dr. Most to see patients in the West Chatham area on Wednesdays of every week.  For more information, contact Dr. Most at 912-303-6678 or visit online at www.mostplasticsurgery.com
(
SAVANNAH
, GA) Chatham Area Transit Authority (CAT) has launched a new app designed to help customers track their bus in real-time. The passenger information system is a time-saving initiative that gives customers the estimated arrival time of any bus. The new CAT App is available by searching Chatham Area Transit in the App Store or Google Play. For more information, go to 
https://catchacat.org
---
SAVANNAH CHRISTIAN UPGRADES TECH
(
SAVANNAH
, GA) Speros, a 
Savannah
-based technology services company, has installed new campus-wide WiFi capabilities at the 
Savannah
 Christian Preparatory School to provide greater technology opportunities for students and enable the school to move closer to its goal of offering a "one-to-one" campus for students. For more information, visit 
https://speros.com/

savannah

-christian-prep-school-upgrades-technology-offer-one-one-campus/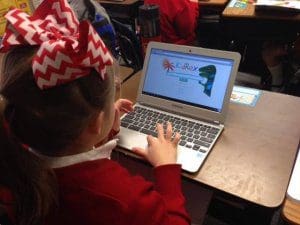 ---
TEACH YOUR FUTURE LEADES THESE 8 THINGS
---
HELP END HOLIDAY HUNGER FOR STUDENTS
(
SAVANNAH
, GA) 
Savannah
's Santa Pantry is a seasonal food drive benefiting students of Title I schools in the 
Savannah
-Chatham school district. Erin O'Neil Roma, co-organizer of the food drive, expects the pantry to support over 700 students at 31 schools during 
December
. Donation bins are located throughout 
Savannah
. People can also order and send food through the Santa's Pantry Amazon Wish List or make a monetary donation at 
a.co/gvggm9k
 and 
paypal.me/Lb4foundation
. Call 
912.433.1448
 for more information.
---
SCORE WORKSHOP TO IMPROVE CREDIT SCORE
---
TOXIC PERSONALITIES DESTROY YOUR SUCCESS
(
SAVANNAH
, GA) During the month of January, Skidaway Island Presbyterian will be hosting a series of lectures for Calvin University. For the full list of speakers and topics, visit 
https://calvin.edu/january-series/speakers/
---
SAVANNAH STOPOVER REVEALS FIRST-WAVE LINEUP
(
SAVANNAH
, GA) 
Savannah
 Stopover Music Festival, set for 
March 8 – 10
, has announced some of the bands performing at the 8th annual event. Headlining the 2018 festival are Of Montreal, Wild Child, Larkin Poe, and Public Access TV. To purchase tickets or to see the full lineup, visit 
www.savannahstopover.com
(
SAVANNAH
, GA) Coastal Pet Rescue introduces Gumball, a 9 week old male black mouth curr mix puppy.  He is great with other dogs and kids and is looking for his forever home.  To view Gumball and other pets available for adoption, visit 
http://coastalpetrescue.org/adopt/view/2017-d-424-gumball/