(SAVANNAH, GA) COMMUNiTY HEADLiNES, December 4, 2017
Savannah's
COMMUNiTY HEADLiNES
The Local Newswire
---
BETHESDA ACADEMY HOSTS SAVANNAH'S STATE OF SMALL BUSINESS
---
AHA OPEN YOUR HEART CAMPAIGN
(AMERICAN HEART ASSOCIATION)  Landon Peacock, Chair of the American Heart Association's Open Your Heart Campaign, speaks about his involvement with the AHA.
---
ENMARKET BUYS CLYDE'S MARKETS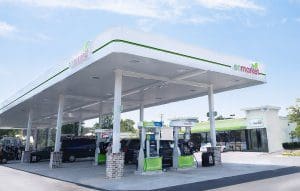 ---
RED, WRITE AND THANK YOU CONTEST WINNER
(SAVANNAH, GA) Ki Ventura, a fourth grader from Waldo Pafford Elementary School has won a writing contest sponsored by Cinnamon Bear Stores for military children and their families to win a trip to New York City. A panel of judges consisting of the Cinnamon Bears leadership team, principal and vice principal at a local school and one respected English teacher selected Ki from among more than 50 entrants to win the two-day, one-night trip to New York City, $500 spending money and tickets to The Lion King musical. For more information, visit https://cinnamonbearstores.com
---
MOONLIGHT MINGLE RAISED OVER $3,000

(SAVANNAH, GA) At the "Marsh Harbor High Tide Moonlight Mingle," the Alzheimer's Association, Georgia Chapter, raised $3,426. This event was held in honor of Carole Arpin. Festivities included an appearance by Tommy Arpin to honor his mother, Carole, who has been diagnosed with Alzheimer's. Arpin is a participant in the 2018 Dancing Stars of Coastal Georgia and offered a sneak peek of the dance he will perform at the annual Alzheimer's fundraiser in May. For more information, visit https://ceciliarussomarketing.wordpress.com/2017/11/30/moonlight-mingle-raised-over-3000-for-alzheimers-association/.
(SAVANNAH, GA) From 
Friday, December 1 to Thursday, December 14
, six Sandfly businesses will hold a toy drive for the children of Urban Hope and families at the West Broad Street YMCA.  New toys for Urban Hope – free After School or Summer Camp programs for at-risk youth; Used toys for Kids Helping Kids Program of the West Broad Street YMCA. The Kids Helping Kids Program started in 1981. Traditionally operating through the Savannah Chatham County Public School System, the program collects used toys and then distributes these toys at no cost during the annual Miracle on May Street holiday toy giveaway.  For more information about these toys drives, contact Dr. Angela Canfield, Sandfly Family Dental, at 
912.826.4037
.
---
RETENTION IN THE AGE OF JOB HOPPING

---
ENR AWARD TO FELDER AND WEST
(SAVANNAH, GA) Engineering News-Record (ENR) has selected Felder & Associates, a Savannah architecture and design firm, and West Construction Co. to receive its Southeast Region Award of Merit for the Bouhan Falligant building at 1 West Park Ave. Felder served as the design firm for the structure that now anchors the south end of Savannah's Forsyth Park and is the new home for Savannah's oldest law firm. ENR recognized the $4.65 million project for being completed ahead of schedule in just nine months despite being impacted by Hurricane Matthew in 2016 during construction. For more information or to contact Felder & Associates, call 912-777-3979, or visit www.felderassociates.net
---
FOX & WEEKS PRESENTS $1000 GRANT TO MRCA
---
RONALD MCDONALD HOUSE TOY DRIVE
(LOWCOUNTRY DERMATOLOGY) Have you been thinking about getting rid of your unwanted body hair? Low Country Dermatology is now offering 20% off of Laser Hair Removal Packages. Start now and get beach ready by the spring! Packages must be fully purchased before the end of December. For more information, visit 
lcderm.com
---
$1500 PRESENTED TO MARINE TOYS FOR TOTS
(SAVANNAH, GA) Junkluggers of the Coastal Empire has selected Marine Toys for Tots as their charity partner For the month of December. Savannah's eco-friendly and caring alternative to traditional junk removal will assist in the collection of more than 75 cubic yards of toys this holiday season. To kickstart their partnership with Marine Toys for Tots, Junkluggers presented a $1,500 check to the organization. For more information, call 912-712-0227 or visit www.junkluggers.com
---
1 INTERVIEW QUESTION THAT HELPS GET YOU HIRED
---
NEW POOLER LOCATION FOR PLASTIC SURGEON DR. MOST 
(SAVANNAH, GA) Dr. Daniel Most, a Savannah-based plastic surgeon, cut the ribbon on the Most Plastic and Reconstructive Surgery office in Pooler. This Pooler location at 
114 Canal St., Suite 102
, in the Savannah Acupuncture and Wellness building, will allow Dr. Most to see patients in the West Chatham area on Wednesdays of every week.  For more information, contact Dr. Most at 
912-303-6678
 or visit online at 
www.mostplasticsurgery.com
(SAVANNAH, GA) Chatham Area Transit Authority (CAT) has launched a new app designed to help customers track their bus in real-time. The passenger information system is a time-saving initiative that gives customers the estimated arrival time of any bus. The new CAT App is available by searching Chatham Area Transit in the App Store or Google Play. For more information, go to 
https://catchacat.org
---
SAVANNAH CHRISTIAN UPGRADES TECH
(SAVANNAH, GA) Speros, a Savannah-based technology services company, has installed new campus-wide WiFi capabilities at the Savannah Christian Preparatory School to provide greater technology opportunities for students and enable the school to move closer to its goal of offering a "one-to-one" campus for students. For more information, visit 
speros.com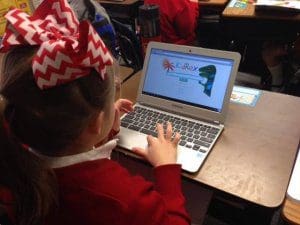 ---
HELP END HOLIDAY HUNGER FOR STUDENTS
(SAVANNAH, GA) Savannah's Santa Pantry is a seasonal food drive benefiting students of Title I schools in the Savannah-Chatham school district. Erin O'Neil Roma, co-organizer of the food drive, expects the pantry to support over 700 students at 31 schools during December. Donation bins are located throughout Savannah. People can also order and send food through the Santa's Pantry Amazon Wish List or make a monetary donation at 
a.co/gvggm9k
 and 
paypal.me/Lb4foundation
. Call 
912.433.1448
 for more information.
---
REMOTE WORKERS OUTPERFORM OFFICE WORKERS
---
LSEGA ANNOUNCES 2018 CLASS
(SOUTHEAST GA) Leadership Southeast Georgia is pleased to announce 30 program participants from across the region have been selected for its class of 2018. The five-month program is designed to equip and empower community leaders to work to promote positive growth while improving the quality of life in the Southeast Georgia Coastal Region. For more information, visit 
http://www.lsega.com/
---
WREATH SERVES AS SAFETY REMINDER
---
WINE & FRIES WITH RONALD MCDONALD HOUSE
---
10 WORDS TO ADD TO YOUR VOCABULARY NOW
---
PEACOCK AUTOMOTIVE'S SANTA'S WORKSHOP
(JASPER COUNTY, SC) Peacock Automotive plans to host "Santa's Workshop" from 2-5 p.m.on Saturday, Dec. 9, for local families. The event will be free of charge and will take place at the Peacock Auto Mall. Guests will enjoy photos with Santa Claus, gingerbread cookie decorating, a hot chocolate bar and free hot dogs. There will also be a toy collection drive benefiting the Boys and Girls Club of the Lowcountry. For more information, please visit www.peacockautomall.com or Peacock Auto Mall's Facebook page at https://www.facebook.com/PeacockAutoMall/
(SAVANNAH, GA) Damon Lee Fowler, cookbook author and food historian, is the featured speaker at the Davenport House Museum's 2017 Harvest Lecture on 
Monday, Dec. 11 at 6:30 p.m.
, Kennedy Pharmacy, 
323 E. Broughton Street
. Admission is free but reservations are needed. To reserve a seat call 
912.236.8097
. For more information, visit 
https://davenporthousemuseum.org
---
SCORE WORKSHOP TO IMPROVE CREDIT SCORE
---
SAVANNAH STOPOVER REVEALS FIRST-WAVE LINEUP
(SAVANNAH, GA) Savannah Stopover Music Festival, set for 
March 8 – 10
, has announced some of the bands performing at the 8th annual event. Headlining the 2018 festival are Of Montreal, Wild Child, Larkin Poe, and Public Access TV. To purchase tickets or to see the full lineup, visit 
www.savannahstopover.com
---
5 STEPS TO CREATING AN EFFECTIVE SALES STRATEGY
(SAVANNAH, GA) During the month of January, Skidaway Island Presbyterian will be hosting a series of lectures for Calvin University. For the full list of speakers and topics, visit  
https://calvin.edu/january-series/speakers/
(SAVANNAH, GA) Coastal Pet Rescue introduces Gobo, a 4 year old male chihuahua mix.  Gobo loves everybody – especially the other dog in the mirror that looks EXACTLY like him.
He is great with other dogs and children. Gobo loves to play but very easily settles into a routine.  To view Gobo and other pets available for adoption, visit 
http://coastalpetrescue.org/adopt/view/2017-d-406-gobo/