(SAVANNAH, GA) COMMUNiTY HEADLiNES, July 10, 2017
Savannah's
COMMUNiTY HEADLiNES
The Local Newswire
---
WORRIED ABOUT ORAL CANCER?
---
CARS AND COFFEE BENEFITS BETHESDA ACADEMY
(SAVANNAH, GA) Oglethorpe Driving Club Hosts Coffee and Cars at Bethesda.  All proceeds will benefit Bethesda Academy Academy. 
https://youtu.be/z4PzhPGWa24
---
SUBARU AIDS LOCAL CANCER CENTERS
---
KOLE MANAGEMENT CO. NEW PROPERTY
(SAVANNAH, MACON) Kole Management Co. (KMC), a family-owned property management and investment firm based in Savannah, has acquired Riverstone, a 220-unit luxury apartment community in Macon, Ga. Riverstone, built in 2012, is located near the crossroads of Interstates 75 and 16 less than one mile from the city's premier lifestyle center, The Shoppes at River Crossing. Kole Management is a family-owned company with a 25-year tradition of owning and operating well-maintained apartment communities. For more information on Kole Management, call 
912-232-3555
 or visit
www.kolemc.com
---
EFFECT CHANGE, GENERATE CASH
(INC) Promising Industries for Millenial Entrepreneurs
---
CYBER SECURITY TIPS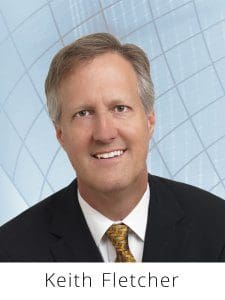 ---
FIND A PLACE TO GO TO GET OFF THE STREET
(PARK PLACE OUTREACH) The majority of young people who live on the street are there because they have nowhere else to go. Runaway and homeless kids are often endangered, with the risk of victimization on the street increasing for those who have been victims of abuse. Having a safe place for youth to find shelter is so important. For more information, visit 
http://parkplaceyes.org 
---
 SPEROS EXECUTIVE JOINS TAG BOARD
(SAVANNAH, GA) Keith Fletcher, Chief Operating Officer of Speros, a full-service technology company headquartered in Savannah, has been selected to serve on the Savannah Board of Directors for the Technology Association of Georgia (TAG). TAG provides networking and educational programs for over 30,000 members through regional chapters in Metro Atlanta, Athens, Augusta, Columbus, Macon/Middle Georgia and Savannah. For more information, visit the TAG website at 
www.tagonline.org
 or visit
www.speros.com
 .
---
LDSS CHATHAM'S CAMP BUDDY
(SAVANNAH, GA) The Lowcountry Down Syndrome Society (LDSS) will host their ninth annual Camp Buddy summer camp in Chatham County on Mondays, Wednesdays and Fridays from Monday, July 10, to 
Friday, July 21
, at Marshpoint Elementary School. Camp times are 
9 a.m. – 12:30 p.m.
 for kids ages 3 – 
5 and 1 p.m.
 – 
4 p.m.
 for ages 6 – 9. The curriculum is designed by occupational, physical, special education and speech therapists to bridge the gap created by summer break. Effingham Camp Buddy began earlier in June. For more information, visit 
http://www.ldssga.org/
---
$20K DONATED TO ACI
(SAVANNAH, GA) Savannah artist Jim Cone has presented a $20,000 check to the Curtis and Elizabeth Anderson Cancer Institute (ACI) at Memorial University Medical Center. Cone donated 50 percent of his profits from his first public fine art exhibition, which was held at 24e Design Co. on Broughton Street featuring drawings, paintings, sculptures and mixed media pieces. For more information on the artwork, visit 
https://conecollection.com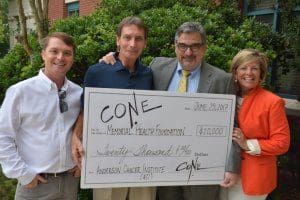 ---
BECOME MORE MINDFUL
(TIME) Six Tips to Reduce Stress and Anxiety
---
MARCH AGAINST VIOLENCE TO SAV CITY HALL
(SAVANNAH, GA) An estimated two hundred people gathered on Thursday, July 6, to march in protest of the escalating violence in Savannah, and in honor of Scott Waldrup, who was killed in a deadly car crash following a shooting in City Market after July 4th festivities downtown. The march began at Sorry Charlie's restaurant on Ellis Square and ended at City Hall, where the peaceful  protesters filled the council chambers to communicate the need for city leaders to increase their efforts towards finding solutions to violence in the city. For more information, visit:  
http://wsav.com/2017/07/06/scores-march-on-savannah-city-hall-following-deadly-downtown-violence/
---
SPEED NETWORKING
---
SITE CONDITION KEY IN COMMERCIAL CONSTRUCTION 
(THE DEWITT TILTON GROUP) The assessment of site conditions will be instrumental in developing the construction schedule as well as bids. Differing site conditions may cause schedule delays, cost increases and dangerous working conditions. They can also invalidate design assumptions, putting project performance at risk. For more information, visit 
http://www.dewitttiltongroup.com/
---
HOMELESS ON THE SOUTHSIDE
(SAVANNAH, GA) The public is invited to a charity auction 
July 22
 to help raise money for the homeless on the southside of Savannah. Even with more than 3,000 homeless people, few resources — if any — are available on the Southside. Organizer Heidi Peterson, of the Southern Soul Survivors, knows this story first hand. "I am hoping to establish ourselves as a resource that provides clothing, hygiene products and, eventually, shelter and shower locations so that those in need might receive help." For the full story, contact: Heidi Peterson at 
info@southernsoulsurvivors.org
. For more info, 
www.southernsoulsurvivors.org
---
MEET THE ARTISTS
(SAVANNAH, GA) Hospice Savannah Art Gallery is hosting a reception on
Thursday, July 13
from
5:30 – 7:30 p.m.
for the newest mixed media show which features works by Liza Crowley Judson, Christina Edwards, and Doris Grieder. The summer show hangs through the end of September and, as always, a portion of sales will help provide the many extra services and programs offered by Hospice Savannah. For more information, visit
 www.HospiceSavannah.org/ArtGallery
---
SCHOOLS HOST LITERACY EDUCATION SEMINAR
(SAVANNAH, GA) Savannah-Chatham County Public Schools (SCCPSS) will hold a professional development seminar for educators on 
Tuesday, July 11, 2017
, called "Experts at Your Door," hosted in part by Scholastic. Literacy expert and author Dr. Ernest Morrell will provide over 300 teachers, administrators and literacy coaches with the best practices to transform students into "Super Readers." For more information, visit: 
http://internet.savannah.chatham.k12.ga.us/default.aspx
---
HIDDEN COSTS OF PHARMACY BENEFITS
(SAVANNAH, GA) This month's CFO Council breakfast meeting will take place 
Wednesday, July 19
, at 
7 a.m.
 at The Coastal Georgia Center on Fahm Street. Coffee and breakfast will be served at the event, followed by a presentation on "The ABCs of Rx Contracts – Show Me The Money." For more information or to RSVP for the meeting, visit: 
https://sites.google.com/site/savcfocouncil/
---
CHARITY DATE NIGHT AUCTION
---
BOARD MEETINGS DON'T HAVE TO BORE YOU
(SAVANNAH, GA) Each year Publix Super Markets Charities holds its "Food For All" campaign during the holiday season. Customers and associates can contribute to the campaign in $1, $3 and $5 increments, and the proceeds are distributed to organizations across America that fight hunger. This year's donations included a $21,000 check presented to America's Second Harvest of Coastal Georgia. For more information, visit: 
http://www.wjcl.com/article/publix-donates-dollar21000-to-americas-second-harvest/10229255
---
CHAMBER POWER HOUR
(SAVANNAH, GA) Small Business Council announces that the SMART Luncheon Series has been rebranded as the Savannah Area Chamber Power Hour. For more info contact Stephanie Painter, Small Business and Events Manager, Savannah Area Chamber of Commerce, 
912.644.6458
 or visit
 www.SavannahChamber.com
---
HEALTHY SAVANNAH POWER HOUR 
---
WHAT IS THE IMPACT OF A SUMMER JOB?
(TIME) Celebrities and CEOs share stories from summer jobs that helped shape their careers
---
BOWLAPALOOZA KICKOFF AND AUCTION 
(SAVANNAH, GA) The Savannah Ambucs will host its sixth Annual Celebrity BOWLAPALOOZA Kickoff Dinner and Auction Event on
Wednesday, July 19
, from
6-10 pm
at The Savannah Golf Club on President Street. This event will be a fun evening with a full buffet dinner, DJ, silent and live suction items and a special presentation of an Amtryke (adaptive bicyle). Tickets are $40 or $350 for a table of 10. All proceeds will support Savannah Ambucus programs for people with different abilities. For more information, visit the Facebook event at 
https://www.facebook.com/events/1784632051848208/?active_tab=about
---
CLEAR THE SHELTERS YAPPY HOUR
(HILTON HEAD, SC) Subaru of Hilton Head announces the July "Yappy Hour" will take place on 
Wednesday, July 26
 from 
5 p.m. to 7 p.m.
 at the dealership located at 111 Drivers Way, Hardeeville, S.C. in the New River Auto Mall. To RSVP for "Yappy Hour," please register at 
cleartheshelter.eventbrite.com
---
LEARN HOW TO USE QUICKBOOKS ONLINE 
(STATESBORO, GA) The UGA Small Business Development Center in Savannah and the UGA SBDC at Georgia Southern will present a class on 
July 25
 from 
9 a.m. to 4 p.m.
 Developed for beginners and prospective users, this course provides a hands-on approach to learning the features and functions available to QuickBooks online users. For more information, visit 
https://www.georgiasbdc.org/july-25th-quickbooks-online-statesboro/ 
---
'BUSINESS ON THE MOVE' TO MEET AFTER HOURS
---
LOWCOUNTRY LADIES LUNCHEON 
---
TURTLE HATCHING
(SAVANNAH, GA) A Beachside Turtle-Hatching Experience: Ossabaw Island Loggerhead Turtle Overnight Trip is 
August 4 – 6, 2017
.
 www.ossabawisland.net
 .