(SAVANNAH, GA) COMMUNiTY HEADLiNES, May 15, 2017
SAVANNAH COMMUNITY HEADLINES™
– The Local NewsWIRE –
---
JULIE WADE
(SAVANNAH, GA) Savannah attorney and school board member Julie Wade has been named executive director of the Park Place Outreach – Youth Emergency Shelter, which provides support and temporary residential services for at-risk children and teens in Savannah and the surrounding area. For more information, visit 
http://parkplaceyes.org
---
CONE COLLECTION RECEPTION AT 24E 
(SAVANNAH, GA) The Savannah artist Jim Cone announces a fine art exhibition with the opening reception to be held on 
Thursday, May 18
 from 
5:30 p.m. to 7:30 p.m.
 at 24e Design Co., located at 24 E Broughton St, Savannah, GA 31401. The exhibition will be showcased at 24e and run from 
Thursday, May 18 until Sunday, June 25
. Showcasing different fine art works such as drawings, paintings, sculptures and mixed media pieces, this art exhibition will be a rare opportunity to view Cone's work as he does not often publicly show his art. Proceeds from the event will benefit the Curtis and Elizabeth Anderson Cancer Institute (ACI). For more information and to see samples of the artwork, visit
https://conecollection.com To make a reservation for the May 18th art reception, visit https://www.conecollection.com/contactArticle: http://savannahnow.com/accent/column/2017-05-06/savartscene-savannah-artist-jim-cone-brings-variety-stories-styles-first
---
CHAMPIONS ANNOUNCED 
(SAVANNAH, GA) The Lowcountry Down Syndrome Society (LDSS) recognized five outstanding individuals and their employers during the organization's eighth Annual Night of Champions gala, held Thursday, May 11 at the Hyatt Regency in downtown Savannah. The awards went to:
Nicholas Brown, a groundskeeper at the Savannah International Airport;
Mackenzie Hancock, a sales associate with Polka Dots Gifts & Accessories;
George Gates, a custodian with Federal Law Enforcement Training Center & Goodwill;
Dennis Pickett, a warehouse team member with Fulfillment.com; and
Brenton Scott, a kennel volunteer with Coastal Pet Rescue.
For more information about LDSS, visit http://www.ldssga.org/
---
OPPORTUNITIES AND CHALLENGES
---
ST. ANDREW'S SCHOOL RECOGNIZED BY WASHINGTON POST
(SAVANNAH, GA) St. Andrew's School received recognition by The Washington Post as one of the most challenging high schools in the nation. St. Andrew's is the only private school in Savannah to be recognized on the annual list and ranked #5 for the state of Georgia. For more information on The Washington Post's annual rankings:
https://www.washingtonpost.com/graphics/local/high-school-challenge-2017/ or for more information on the Pre-K 3 through grade 12 school: https://www.saslions.com
---
HEALTHY SAVANNAH
---
---
ART SHOW SUPPORTS HOSPICE SAVANNAH
(SAVANNAH, GA) Local painters Fran Thomas and Donna Bouchillon are displaying their new work at the Hospice Savannah Art Gallery, 1352 Eisenhower Drive through the end of June. A portion of art sales goes to help provide the many extra services and programs offered by Hospice Savannah. For more information, visit
---
---
(TIME) Break Your iPhone Addiction
---
LEADERSHIP SOUTHEAST GA SPONSORS
(SAVANNAH, GA) Leadership Southeast Georgia recently announced that Georgia Power and Gulfstream Aerospace Corp. are presenting sponsors for their annual five-month leadership program. All the program participants live and work within Bryan, Bulloch, Camden, Chatham, Effingham, Glynn, Liberty, Long, McIntosh or Screven counties. For more information, visit 
http://www.lsega.com/
---
RISKS AND BENEFITS OF YOGA HEADSTANDS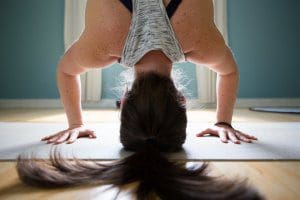 ---
ROTARY CLUB GRANTS 
(SAVANNAH, GA) The Rotary Club of Savannah matched deposits into college savings accounts established at Carver State Bank, by local students who are participants in the 100 Black Men of Savannah's mentorship program. This is the second consecutive year the 2016 Rotary District grant has made this partnership possible. For more information, visit 
www.savrotary.org
---
MELANOMA, TAKE A HIKE! 
(SAVANNAH, GA) In recognition of Melanoma Awareness Month, Dr. Corinne Howington of Low Country Dermatology will lead a skin cancer awareness excursion – "Melanoma, Take a Hike!" – on 
Sunday, May 21 at 3 p.m.
 at Skidaway Island State Park. Howington and her staff will lead a three-mile hike along the park's scenic trails, sharing facts and prevention techniques for melanoma and taking questions. Water, sunscreen and light refreshments will be provided. For more information, visit 
http://lcderm.com/melanoma-take-hike/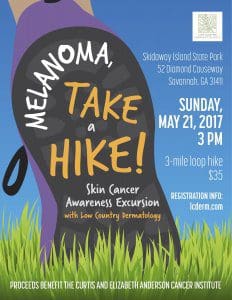 ---
PLAN FOR NECESSITIES FIRST, THEN FLASH IN COMMERCIAL CONSTRUCTION
---
PROHIBITION MUSEUM OPENS IN SAVANNAH
(SAVANNAH, GA – PRWEB) The American Prohibition Museum, the first and only museum in the United States dedicated to the history of Prohibition, will open its doors to the public on 
Monday, May 29
 in City Market, Savannah, GA. Through immersive displays and state-of-the-art exhibits, guests will learn how Prohibition shaped thinking and culture for more than 200 years of American history. For more information, visit 
http://www.prweb.com/releases/american-prohibtion/museum-savannah/prweb14328681.htm
---
UNITED WAY HOSTS WOMEN WHO RULE
---
BETHESDA SCHOLARSHIP GALA
(SAVANNAH, GA) The Fourth Annual Scholarship Gala for Bethesda Academy will be held at The Plantation Club at The Landings, on 
Friday, May 19
, from 
6:30 p.m. to 10:00 p.m.
 This event will support the Gateway Scholarship Fund and celebrate Bethesda Academy's 22 seniors in the Class of 2017 the evening before they graduate. The keynote speaker this year will be President H. Michael Hughes, Ph.D., who will address "The Future of Bethesda Academy." Tickets are $150 and can be purchased at 
http://www.bethesdaacademy.org/giving/special-events/scholarship-gala/
. Please contact John Reddan at 
912.644.4376
 for additional information regarding the 2017 Scholarship Gala.
---
---
NATIONAL SAVING PETS DAY
(SAVANNAH, GA) Coastal Pet Rescue has once again been selected for the national Saving Pets Challenge, a fundraising competition in which organizations focused on keeping pets out of shelters compete to raise the most money for their cause. To help, donors should visit 
https://www.crowdrise.com/coastal-pet-rescue-savingpets
 and give what they can.
---