(SAVANNAH, GA) COMMUNiTY HEADLiNES, May 8, 2017
SAVANNAH COMMUNITY HEADLINES™
– The Local NewsWIRE –
BETHESDA SCHOLARSHIP GALA
(SAVANNAH, GA) The Fourth Annual Scholarship Gala for Bethesda Academy will be held at The Plantation Club at The Landings, on Friday, May 19, from 6:30 p.m. to 10:00 p.m. This event will support the Gateway Scholarship Fund and celebrate Bethesda Academy's 22 seniors in the Class of 2017 the evening before they graduate. The keynote speaker this year will be President H. Michael Hughes, Ph.D., who will address "The Future of Bethesda Academy." Tickets are $150 and can be purchased at http://www.bethesdaacademy.org/giving/special-events/scholarship-gala/. Please contact John Reddan at 912.644.4376 for additional information regarding the 2017 Scholarship Gala.
ENCOURAGE HEALTH GRANT
(SAVANNAH, GA) At the first of four lectures in the 2017 Encourage Health Education Series, The Living Vine Christian Maternity Home was presented with a $1000 grant to be used for basic needs such as food, electricity, education, and transportation. During the luncheon, Dr. Patricia Stewart and Margaret L. Clay presented "AROMATHERAPY: How are Essential Oils Making a Place in Healthcare?" This marks the fourth year for the enmarket Encourage Health Education Series conducted in partnership with Healthy Savannah, Sandfly Family Dental, Gulfstream Aerospace Corp., Hoist Water, Savannah Morning News, Savannah Magazine and GPB Savannah – WSVH 91.1/WWIO 89.9. To RSVP for the lectures, visit 
http://healthysavannah.org/2017-encourage-health-series/
. For more information, visit 
http://enmarkstations.com/EncourageHealthSeries
---
LEADERSHIP SOUTHEAST GA SPONSORS
(SAVANNAH, GA) Leadership Southeast Georgia recently announced that Georgia Power and Gulfstream Aerospace Corp. are presenting sponsors for the annual five-month leadership program. All of the program participants live and work within Bryan, Bulloch, Camden, Chatham, Effingham, Glynn, Liberty, Long, McIntosh and Screven counties. For more information, visit 
http://www.lsega.com/
HOSPITALITY PROGRAM AT WOODVILLE-TOMPKINS
(SAVANNAH, GA) The Kessler Organization is partnering with the Woodville-Tompkins Technical & Career High School to provide an enhanced hospitality management program for students. Facility improvements will provide a true-to-life educational setting that is representative of the hospitality enterprise and exhibits the standards of excellence in the look, feel, and content of the Kessler organization. The vision of the partnership is to create sustainable, hospitality programming for the Savannah-Chatham Public School System (SCCPSS) that will provide marketable, management level skills for students in a way that is mutually beneficial for all parties and, most importantly, the students and local communities. For more information on the SCCPSS, visit 
http://internet.savannah.chatham.k12.ga.us
---
ROTARY SEEKS 'PLAY IT FORWARD' SPONSORSHIPS
(SAVANNAH, GA) The Rotary Club of Savannah is recruiting sponsors for the annual Play It Forward event that raises funds for at-risk youth in the area. Sponsorship dollars, at a variety of levels, support Mayor Deloach's Summer Intern program for 11th and 12th grade students. Contact the Play It Forward committee at 
RotariansPIF@gmail.com
 for more details or to become a sponsor:  
https://www.facebook.com/Rotarians-Play-It-Forward-362452323450/ 
---
UPDATES ON NIGHT OF CHAMPIONS
(SAVANNAH, GA) 
The Lowcountry Down Syndrome Society (LDSS)
 is pleased to announce the Chief of Staff of the National Down Syndrome Society will provide opening remarks and welcome all of the honorees during the eighth annual 
Night of Champions
 gala on 
Thursday, May 11
. Savannah's own Jamie Deen, TV personality and best-selling cookbook author, will return as emcee. For more information, please visit 
www.nightofchampions.org
DAVENPORT HOUSE OFFERS EARLY BIRD TOURS
(SAVANNAH, GA) The Davenport House will offers 8 a.m. tours every Saturday during the month of May. Early Bird's Walking Tour: Discovering 1820s Savannah is a 2.5 mile walk, beginning and ending at The Davenport House. Tickets are $21 per person. For more information or to buy tickets, visit http://www.davenporthousemuseum.org/category/events/
---
COASTAL ELECTRIC OFFERS SUMMER JOBS
(SAVANNAH, GA) Coastal Electric Cooperative is offering a summer work-study program to introduce rising high school seniors to career opportunities in the electric cooperative industry. The eight-week program pays $9 per hour and includes a $500 college scholarship. The deadline to apply is 
May 15
. Information and applications available at:
---
(BUSINESS INSIDER) Facebook's New Feed
UNITED WAY HOSTS WOMEN WHO RULE
(SAVANNAH, GA) Make plans to attend the United Way Women Who Rule luncheon and expo on 
Wednesday, May 17 at 11 a.m.
, at The Westin Savannah Harbor. Tickets are $45. The panel includes Heather Burge (Bleu Belle), Cheryl Dozier (Savannah State University), Tammie Mosley (Clerk of Superior Court) and Jenny Gentry (Ameris Bank). Proceeds benefit women and children locally by providing dependable transportation. For tickets or more information, visit: 
https://uwce.org/event/women-who-rule
---
CLASS FEATURES GODDESSES OF YOGA 
(SAVANNAH) Celebrate and learn about the Goddesses of yoga through movement, essential oils and coloring meditation, 
May 13
, 
2-4:15 p.m.
 at Savannah Yoga Center. This 60-minute all-levels gentle yoga class will focus on hips, pelvis and back with essential oils of the Goddesses sprinkled in along the way. Specifically, we will explore emotionally uplifting essential oils that balance female hormones, reduce feelings of stress and promote over all female well-being. More info: 
http://savannahyoga.com/workshops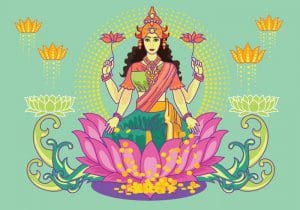 HELP KIDS SURVIVE THE STREETS 
(PARK PLACE OUTREACH) Young people on the street are often perceived as 'bad kids' if/ when they engage in risky behaviors. The reality is that many of these young people do not engage in these behaviors until they are already on the streets and only do so for survival or to cope. For more information, visit 
http://parkplaceyes.org
---
UNDERWATER EXPLORATION OF GRAY'S REEF TO BE LIVESTREAMED
(SAVANNAH, GA) On 
Wednesday, May 10 at 10 a.m.
, Georgia Public Broadcasting's Education Division and NOAA Gray's Reef National Marine Sanctuary will livestream a virtual tour of Gray's Reef. Marine biologists and divers from the University of Georgia and NOAA will be available to answer questions via Twitter at #GraysReefLive. The general public is welcome to participate. Individuals and teachers may access the livestream and supplemental learning materials at 
http://www.gpb.org/education/explore/grays-reef
.  Currently, more than 14,000 students are registered for the Live Exploration.
---
BOWEN LAW OFFERS VARIETY OF EXPERTISE 
(THE BOWEN LAW GROUP) In addition to their other areas of expertise, The Bowen Law Group also has extensive knowledge in the manufacturing sector. Among their practice areas, they have experience with distribution relationships, oil and gas, and licensing and permitting. For more information, visit  
www.thebowenlawgroup.com
---
APPS ARE KILLING YOUR PRODUCTIVITY
(INC) And How To Stop Them
---
LEARN HOW TO USE QUICKBOOKS ONLINE
(SAVANNAH, GA) The UGA Small Business Development Center in Savannah and the UGA SBDC at Georgia Southern will present a class on
May 9
from 9 a.m. to 4 p.m. Developed for beginners and prospective users, this course provides a hands-on approach to learning the features and functions available to QuickBooks online users. For more information, visit 
https://www.georgiasbdc.org/may-9th-quickbooks-online-savannah/
---
RESCHEDULED: TINY HOUSE, BIG HEART
(SAVANNAH, GA) Tiny House, Big Heart is a community fundraiser for homeless veterans on 
Thursday, May 11
 from 
5 – 9 p.m.
 at Ships of the Sea Museum. Chef Lauren Teague of Atlantic and the pizza queens of Big Bon Pizza will be cooking for a cause. Proceeds from the event will go toward the first land payment of $30,000 for the Tiny House Project. To purchase $10 tickets or to read more about this worthwhile project, visit 
https://www.facebook.com/events/480782542312352/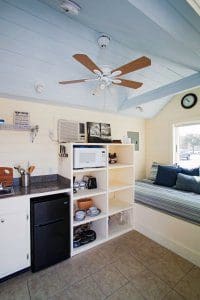 ---
CONE COLLECTION RECEPTION AT 24E 
(SAVANNAH, GA) The Savannah artist Jim Cone announces a fine art exhibition with the opening reception to be held on 
Thursday, May 18
 from 
5:30 p.m. to 7:30 p.m.
 at 
24e Design Co.
, located at 24 E Broughton St, Savannah, GA 31401. The exhibition will be showcased at 24e and run from 
Thursday, May 18 until Sunday, June 25
. Showcasing different fine art works such as drawings, paintings, sculptures and mixed media pieces, this art exhibition will be a rare opportunity to view Cone's work as he does not often publicly show his art. Proceeds from the event will benefit the 
Curtis and Elizabeth Anderson Cancer Institute (ACI). For more information and to see samples of the artwork, visit 
https://conecollection.com
 To make a reservation for the 
May 18th
 art reception, visit 
https://www.conecollection.com/contact
---
SOCIAL MEDIA AND YOUR BUSINESS
---
ALL-PURPOSE CONTRACTORS KEY TO COMMERCIAL CONSTRUCTION
(THE DEWITT TILTON GROUP) Jack-of-all-trades – aligning yourself with a general contractor who can provide multiple services can reduce your commercial construction burdens. For more information, visit 
http://www.dewitttiltongroup.com/
---
TIRED?
(TIME) 6 Ways To Get Better Sleep
---
PHOTOGRAPHY WORKSHOP IN MAINE
(SAVANNAH, GA) Joseph C. Gamble is offfering a week long photography workshop in Rockport, Maine from 
August 6 – 12
. The workshop includes daily shooting excursions, an introduction to various software technologies, and hands-on experience with landscape photography. For more information, visit 
http://www.josephgamble.com/index/G0000F1rLFWziHnI
---
NATIONAL SAVING PETS DAY
(SAVANNAH, GA) Coastal Pet Rescue has once again been selected for the national Saving Pets Challenge, a fundraising competition in which organizations focused on keeping pets out of shelters compete to raise the most money for their cause. To help, donors should visit https://www.crowdrise.com/coastal-pet-rescue-savingpets and give what they can.